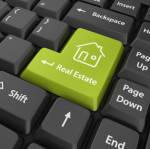 Click Above Image For Upcoming CE Classes
Education is the key to enhancing your real estate career. The Robertson County Association of Realtors offers a variety of real estate courses to help you fulfill your education requirements and to keep you up-to-date in the ever-changing real estate industry. If you are looking for a specific designation course that is not listed below you can visit TAR'S COURSE CALENDAR ONLINE
For all Realtracs class descriptions and registration you must first login to the REALTRACS WEBSITE then choose Members - Training Classes. For other questions regarding any Realtracs class please contact Bobbi Jo Nugent at (615) 385-0777 or by email at bobbi@realtracs.com .
For all other classes you will need to send an email to Denice P. O'Neil at denice.oneil@comcast.net or call the RCAR offfice 615-384-0816 indicating the class(es) you wish to enroll in.
Looking for online classes, visit the RCAR CE SHOP icon in the scroll down menu under Education.