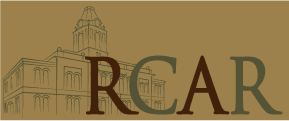 Robertson County Association of Realtors®
Realtor® Member Benefits
images/website/1286/files/Realtor%20Application%20-%2005-09-2014.pdf
· Ability to network and grow your business by accessing our 1100+ membership of Realtors® and Business Affiliates

· Yearly calendar dues in 2017 will be $125 for local dues
Total dues including local, TAR, NAR and a suggested RPAC Fee will be $425.00 (If you are a BRAND NEW REALTOR, you will qualify for prorated dues! Please call and talk with Melanie at 615-384-0816 to find out the amount!)

If you have never been a REALTOR before there is a one time $250.00 fee

If you have been a REALTOR before then there is a $25.00 reinstatement (you had been with us previously and are becoming reactivate) or transfer fee (you were with a different association and are transferring to our association)
· Come join us at our luncheons and take advantage of the opportunity to network with Realtors®, Affiliate members and guest speakers. You can register on line by clicking this link armsrcar.realtracs.com/memberaccess/ or call the office at 615-384-0816 to make your reservation!

· Sentrilock cards, electronic boxes and card readers are available at the Association office for your convenience

· Our Realtor® Store has signs, brochure boxes and wire stakes at a nominal charge. If you need something specific, we will be happy to order for you

· Awards of Excellence are awarded to eligible Realtors® at no charge. The recipients will be honored at a luncheon amoung their peers. We believe in rewarding you for a job well done without charging you for the award

· Access to our Association office computers, printers, copier and conference room. If need to schedule a meeting in our conference room give us a call at 615-384-0816! If you need to use a computer, have internet access or print something, please stop by!

· You are welcome to attend any of our free education classes. Many are CE credit classes and others are designed to assist your business growth.

· Participation in our Business Affiliate Referral Program which is designed to reward you for referring and sponsoring new Affiliates.

· Access to our website at www.rcar.net Suggestions and recommendations are welcome

· Special member pricing for your own website designed by Studio 11 Productions. More information is available at our Association website home page.www.rcar.net