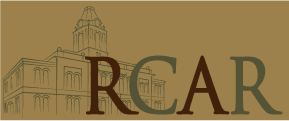 Robertson County Association of Realtors
®
·
Ability to network and grow your business by accessing our 1100+ membership of Realtors® and Business Affiliates

·
Yearly calendar dues in 2015 are $125 for local dues
Total dues including local, TAR and NAR will be $420.00.
·
Come join us and utilize the opportunity to network with Realtors®, Affiliate members and guest speakers at our luncheons. The cost is only $10.00 per luncheon!
·
Sentrilock one day codes are now available!

·
Sentrilock cards, electronic boxes and card readers are available at the Association office for your convenience
·
Our Realtor® Store has many useful items for your business at a nominal charge. If you need something specific, we will be happy to order for you.
·
Awards of Excellence are awarded to eligible Realtors® at no charge and the corresponding luncheon to honor recipients is also free. We believe in recognizing and rewarding you for a job well done without charging you for the award and congratulatory luncheon
·
Access to our Association office computers, printers, copier and conference room. If you are in our area and need to schedule a meeting, use a computer, or print something, please stop by

·
You are welcome to attend any of our free education classes. Many are CE credit classes and others are designed to assist your business growth

·
Participation in our Business Affiliate Referral Program which is designed to reward you for referring and sponsoring new Affiliates

·
Access to our website at
www.rcar.net
Suggestions and recommendations are welcome
· Special member pricing for your own website designed by Studio 11 Productions. More information is available at our Association website home page www.rcar.net
---
The Tennessee Association of Realtors

®

Benefits
Visit TAR's home page by clicking
here!
TransactionDesk
TransactionDesk is a complete online transaction management platform where members can fill out forms and manage transaction documents. All transaction documents and information are stored in the cloud, giving agents the flexibility to access them from anywhere with an internet connection. Questions about the forms click
here!
Authentisign
Authentisign is an additional feature of TransactionDesk that allows users to send forms and documents to their clients where they can be signed digitally. For a complete library of instructional videos on Authentisign, click here!
Legal & Ethics Hotline
The TAR Legal & Ethics Hot Line service is designed to answer members' real estate related legal questions, as well as questions concerning the REALTOR® Code of Ethics. It is designed for members to have direct toll-free access to a qualified attorney and intended to provide legal preventative maintenance to all TAR members. There are three ways you can contact them. It is through phone, email and the online help desk. To access all of these services, click here!
To give them a call, please dial
(615) 244-3344 OR
(800) 899-5297.
---
The National Association of Realtors

®

Benefits
NAR'S Website
As a member you have many tools at hand! Below are just a few from NAR! To access their website and to see everything that your membership brings to you, click
here!
---
REALTOR Benefits Program
Designed with you in mind, the REALTOR Benefits® Program is your official member benefits resource, bringing you discounts and unique offers on products and services just for REALTORS®.
To access the Benefits Program click
here!
---
The Member Value Plus Program
The Member Value Plus Program was created for you to earn rewards to help you professionally by taking action. To access the MVP Program click

here!
---
NAR Library
NAR Library where you can access thousands of audio books, ebooks, journal articles, reports, guides and much more both for professional and personal resources! To access the library click
here!
---
Realtors Property Resource
Realtors Property Resource® (RPR®) is NAR's exclusive online real estate database. RPR's core mission is to reinforce the REALTOR®'s value in the marketplace by keeping them ahead of the technology curve and better able to serve today's technology empowered consumer.
RPR® provides the following information for over 166 million parcels in the United States:
MLS/CIE-provided information (from participating MLSs)

Tax assessment information

Details of prior transactions and sales

Dynamic mapping: school zones, neighborhoods, zip codes, cities, etc.

Nationwide school data, test scores, parental reviews, and ratings

Foreclosure, pre-foreclosure, REO, and default information

Demographic, psychographic, census, and lifestyle information

Consumer spending and tapestry data (Commercial)

Geospatial data including aerial photography, street level, and bird's eye views
Enhanced search features allow nationwide property searches, as well as market-to-market comparisons. REALTORS® can create custom reports on specific properties as well as neighborhoods and market activity.
RPR® is a member benefit and included in dues paid to the National Association of REALTORS®. Only REALTORS® can access the information available in RPR®—there is no consumer or public access. RPR® is a wholly owned subsidiary corporation of the National Association of REALTORS®. To access RPR click
here!
---
Research & Statistics
NAR's Research & Statistics! As a member you have access to research reports, housing statistics, commerical research, presentation slides and much more! To access these resources click
here!