---
This website is devoted to our Realtors®, Business Partners and our community. We value our community and members and strive to help in any way we can. Please help us, help you, by offering suggestions and making this a valuable resource for your business. Our goal is to provide an easy to use "first source" website for you!
If you have a suggestion click here to send an email!
---
September is REALTOR Safety Month!
Your REALTOR works diligently to keep you safe, your property safe and themselves safe. Click on this video to understand some of the safety techniques that they do to protect you and themselves: https://youtu.be/hOXjR9WscLo
---
click HERE to pay your dues or register for a class!
---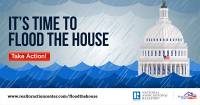 There is a Call for Action regarding The National Flood Insurance Program! Are you prepared to advocate and take action to protect homeowners rights? It only takes a few seconds to do this! Click HERE to Take ACTION!
Sign Up for The Realtor Party Mobile Alerts by Texting the word REALTORS to 30644 on your mobile device!
---
AFFILIATE MEMBER SPOTLIGHT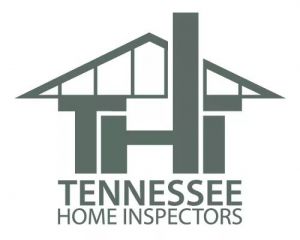 TENNESSEE HOME INSPECTORS, LLC.
About Tennessee Home Inspectors, LLC.:
"We are consumer advocates for home buyers who want to settle into a home they cherish." - Aaron Schroer, Owner
Tennessee Home Inspectors is extremely knowledgeable of residential building sciences and very professional in conduct, business principles, and ethics. Based out of Nashville, our primary goal is to provide our clients with an understanding of the property conditions at the time of the home inspection. Our narrative inspection reports are rich in photographs, exceed state standards, and are among the best in the industry.
Getting to Know Aaron Schroer:
Licensed Home Inspector & Business Owner
TN HI Lic. #1084
After early involvement in the building trades and decades of developing his craft in fine furniture, Aaron's transition to home inspection was seamless and natural. Tenacious attention to detail, curiosity, and adept spatial awareness make Aaron a superb asset in the field. Customer care, technological savvy, and an overt entrepreneurial spirit are offered to protect his clients interests in a property. Serving a 4 year mentorship under a seasoned home inspector, Aaron has inspected hundreds of homes with supervision and also hundreds in his own solo endeavors. Aaron is a perpetual student of life with a unquenchable thirst for knowledge. Continuing education and staying abreast of modern building technologies are paramount in this industry.
Inspection Services: Protecting YOUR Interests
Certified Professional Inspectors in good standing with the International Association of Certified Home Inspectors and the National Society of Home Inspectors. Tennessee Home Inspectors strives to deliver the most thorough property inspection reviews in an easy to understand photo documented report at the most competitive cost possible. We inspect structure, roofing, electrical, heating, cooling, plumbing, safety issues and more. A very thorough look, indeed! Thus, offering incredible value and service. Our Clients are encouraged to attend inspections and we are always available to answer questions over the phone. You have a knowledgeable professional on your side.
Licensed with Tennessee Department of Commerce & Insurance
Highly Reviewed Certified Professional Inspector with InterNACHI and NSHI
Backed by a $10,000 Honor Gaurantee from InterNACHI
$500,000 Errors and Omissions and General Liability coverage with OREP Organization of Real Estate Professionals.
Gold Level Affiliate Member with Robertson County Association of Realtors.
Verified SentriCard Holder with SentriLock Access
Aaron's Contact Information:
Phone: (615)-905-6308
Email: TNhomeinspectors@gmail.com
Website: www.getaninspector.com
Tell the Senate to Get to Work for Future Homebuyers
H.R. 3700 was passed by the U.S. House 427-0. Despite passing with NO OBJECTIONS, the U.S. Senate has not acted on H.R. 3700.
This legislation provides significant benefits to taxpayers, homebuyers and the real estate market by:
Removing a burdensome and expensive FHA Condo approval process
Reducing FHA restrictions on the number of condos available to homebuyers
Permanently streamlining Rural Housing Service loan processing
For More Information on H.R 3700 Click on this link: http://www.realtor.org/articles/call-for-action-pass-hr-3700
To Take ACTION Click This Link: https://realtorparty.realtoractioncenter.com/site/Advocacy?cmd=display&page=UserAction&id=4355
You can click HERE To Sign Up for The Realtor Party Mobile Alerts so you never miss a thing!
---

Your Action:
You complete an action
Your Reward:
You recieve a reward!
For More Information Click the Link Below:
http://www.realtor.org/videos/member-value-plus-mvp-program-instructional-video
To See The Current Reward Click Below:
mvp.realtor.org